FIND FUN LOCAL TRAILS
in Brighouse
Discover incredible deals, exciting local events & fun trails
Search for LoyalFree on the App Stores and download it now!
If you are a business that would like to register for the app, please send an email to info@loyalfree.co.uk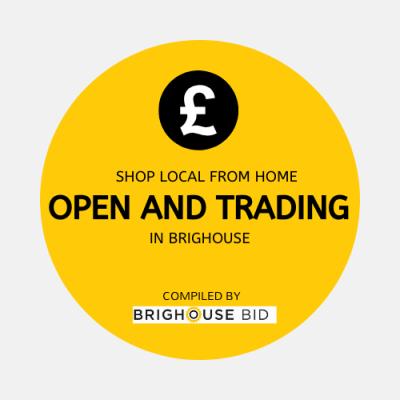 Open & Trading
We have put together a list of businesses we know of that are still open or offering a delivery service in Brighouse Town Centre. Obviously, this list is likely to change and is ONLY a guide. We recommend you check on the business website for further information. If you would like your business to be added to the list please complete this form http://www.brighousebid.co.uk/covid-19-directory Stay safe everyone.